Paint.NET
- It's a raster graphics editing program for windows, developed for the .NET framework. It has layer support, blending, transparency, and supports plugins. It is often used as another form of Adobe Photoshop alternative. It was originally a Washington State University student project. As of 2006, it's been downloaded over 2,000,000 times.
Features
Simple, intuitive, and innovative user interface
Every feature and user interface element was designed to be immediately intuitive and quickly learnable without assistance. In order to handle multiple images easily, Paint.NET uses a tabbed document interface.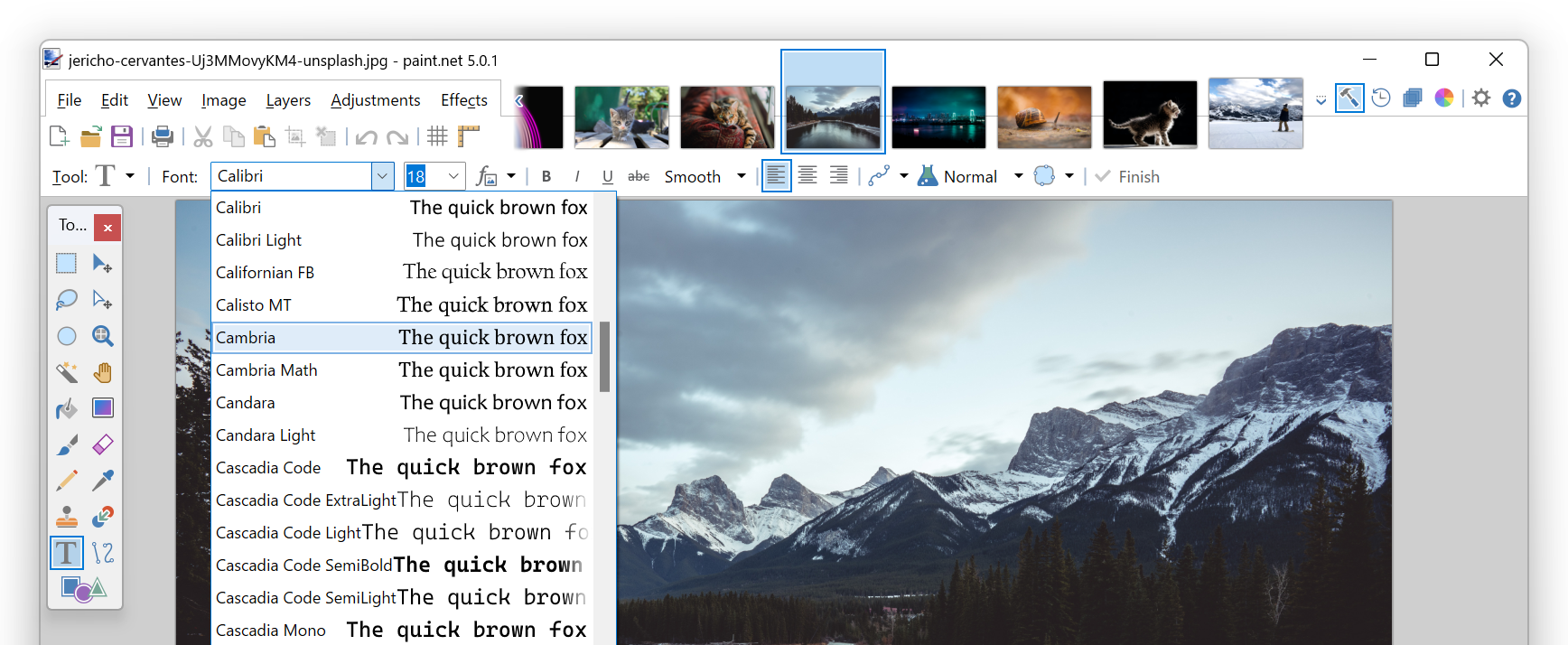 The tabs display a live thumbnail of the image instead of a text description. This makes navigation very simple and fast.

The interface is also enhanced for Aero Glass if you are using Windows 7 or Vista.
Performance
Extensive work has gone into making Paint.NET the fastest image editor available. Whether you have a netbook with a power-conscious Atom CPU, or a Dual Intel Xeon workstation with 8 blazingly fast processing cores, you can expect Paint.NET to start up quickly and be responsive to every mouse click.