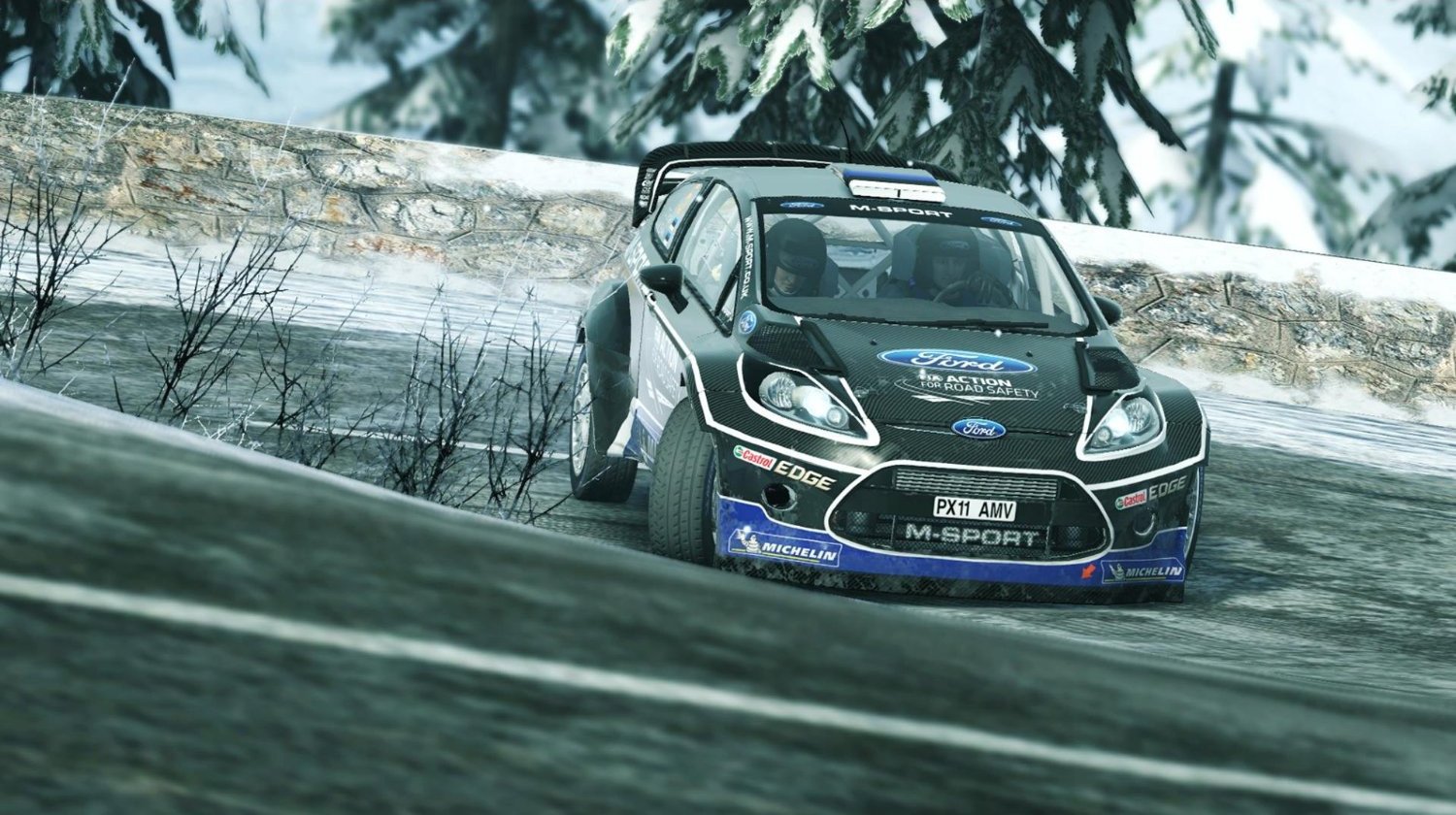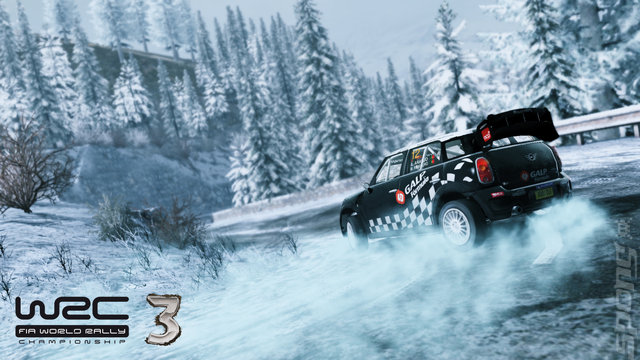 Description:-
Games centred around the world of the FIA World Rally Championship were all the rage back in the PSOne and early PlayStation 2 days. Indeed, there were several breeds of popular Rally game knocking about in the late 1990s and early 2000s. V-Rally, Colin McRae Rally, Official World Rally Championship and the awesome SEGA Rally all vied for the number one spot. In the end, it was Colin McRae (which would eventually become the DiRT series of games) and the licensed FIA WRC games that would survive the early Rally war. When the PlayStation 2 launched, WRC was still very popular, and the fact that WRC was a PS2 exclusive on launch was a system seller. Fast forward 10 years and the series has gone multi-platform, with development switching from Evolution Studios to the Italian based Milestone. Here we have Milestone's third WRC effort, but how does it stack up against its only off road competitor, the comprehensively awesome DiRT 3 from Codemasters?
GRAPHICS: WRC 3 is a game that feels pretty middle of the road in terms of its looks. It is pretty short on "wow" moments, while never really letting itself down. Games of this genre tend to be just that though, when it comes to their looks; a bit average. What we can say about WRC 3 is that its different rally stages are exceedingly accurate, with rally stages in different countries really making you feel like you are in that country. It may sound a bit daft, but the Mexican stages in WRC 3 remind me of Red Dead Redemption, and the British stages remind me of a rainy holiday to Wales I went on when I was 14. So, kudos to Milestone for putting the effort in-in terms of localisation. It would have been easy for them to lay out the track layouts and litter them with similar surroundings, but they didn't, and the game really benefits from it.
As a minor gripe, the games presentation away from the track feel a bit amateurish. The Menu backgrounds and loading screens look like they were drawn up by the producers five year old son, with the menus themselves being a bit of a mess to navigate.
SOUND: Unlike this year's Formula 1 game from Codemasters, which sings a beautiful V10 song, WRC 3′s engine noises don't sound particularly accurate, they don't offer the same feel as those seen in other titles. Here, engine notes sound muffled and familiar across engine sizes, with only the volume and pitch changing now and then, it's as if its the same bank of sounds being used across the vehicles, with some layer of audio being laid on top of a singular sound. A Citroen C2 shouldn't sound the same as its Turbocharged big brother the DS3R. Music wise, the game is backed up by the obligatory dub-step and electro inspired soundtrack. Yippee.
GAMEPLAY: As you would imagine, WRC 3 is all about the Rally. You may think that is an obvious thing to say about a rally game, but with the way other racing games diversify of late with all manner of race modes, to see that WRC 3 sticks strictly to the race style it focuses on is a refreshing thing. There are a couple of forays into the 'hip' world of drift in the career mode, but these are heavily outweighed by the core rally experience.
The most heavily advertised element of this year's entry into the WRC series is the all new "Road to Glory" game mode, in which you take a fledging driver at the start of their racing career and turn them into a racing superstar from the bottom up. So, you start in front wheel drive hatchbacks, and end up in four wheel drive monsters. Sounds easy, right? Well, no actually. Road to Glory provides a stern challenge, one that starts easy enough yet quickly shows its teeth as the difficulty level increases. In Road to Glory, you compete in events of many different car categories, earning stars upon completion of each event. Coming in the top 7 at any given event rewards stars, with the highest places giving out the most stars. Stars are also given out on the back of skill points you can earn while hacking round the rally stage. The difficulty comes in to play when you realise you need to earn enough stars to unlock the next event, which means going back and earning a top three place in a couple of the events you did back at the start of the campaign so that you can progress. It might sound frustrating, but it works in your favour as your driving skills steadily increase.
In terms of the actual on-track experience, WRC 3 delivers what it promises; a thrilling rally experience from start to finish. Jumping behind the wheel of a fully kitted out rally car and booting it around one of the 40+ rally stages on offer really gives you an idea of how hard the real drivers have to work to keep the car on the road while attaining a good stage time. Driving on the different road surfaces on offer (asphalt, dirt and snow) is fed back into the car's handling, with each road surface requiring a change in driving style. Dirt and tarmac will be the surfaces you see the most, and the difference between the two is made obvious in game with their individual handling characteristics shining through. On the longer rally stages, after a long period of driving on dirt roads, the sight of tarmac becomes a beautiful thing, as you know things are about to become substantially easier, at least for a short time. All of which points to the fact that Milestone have produced a solid rally experience, which is what this game is all about. There are a few physics hiccups to take note of, the biggest of which comes when moving at speed and running over something like a curb, for some reason the cars are very easy to flip and roll, which can become frustrating, making you feel like you are driving a paper bag rather than a 1 tonne rally car.
Aside from the Road to Glory game mode, Milestone has included the option to race a single rally stage in the car of your choice, a full rally or an entire championship if it takes your fancy. I get the feeling that this is where the hardcore fans will spend more of their time, as they can dive straight into the punishing racing that comes with time at the top of the rallying tree. Go on, try and get anywhere near Sebastian Loeb's time, I dare you.
The game also implements a rewind effect similar to that seen in Codemasters' Racing games since GRiD: Racedriver. A press of the back button lets you rewind time when you've had an accident so that you can still attain a good time. It's not executed nearly as well or as smoothly as we've come to expect though, with the restart coming in almost instantaneously, giving you no chance to be ready for the restart. It feels a little broken in that respect, and after a couple of uses I just learned to live with any mistakes I made and steered clear of it altogether.
MULTIPLAYER: Online, the game offers up all the expected game modes, head to head, single stage and full rally, as well as a leaderboard and head to head buddy system. I got into several races and the added intensity and focus that comes with being up against a real person is great, even if they can be a bit sore when they are soundly beaten. Early quitters, what to do with them, eh?
LONGEVITY: If you are a rally enthusiast, there is plenty here to keep you entertained, especially if you want to become any good at it, WRC 3 is a tough game, after all. Getting through the "Road to Glory" game mode and becoming the world's best will take you weeks on its own. Couple that with the standard single rally and championship modes, and you have a solid single player experience on your hands.
VERDICT:
WRC 3 is a solid rally game, from a long line of solid rally games. An improvement on other rally games that came before it, if you like the World Rally Championship then I have no doubts you will enjoy WRC 3. It's a rally sim and it makes no apologies for that fact, it could have tried to compete with DiRT but what would have been the point? This is an undiluted WRC experience, so it should be commended for that. It is let down by some average looks and at times baffling physics but the racing game at its core will please WRC fans, of that you can be sure.
Featutes:-
More than 50+ Official Race Teams from WRC, Class 2 and Class

More than 35+ Different Car Models

Brand New Game Engine

Brand New Cars for 2012 (including the brand new Volkswagen Polo R WRC test car, Renault Twingo R2 and the (

Proton Satria Neo S2000)

Completely Re-Designed Career Mode for 2012

Enhanced Championship Mode for 2012

Brand New Tracks (including Rallye Monte-Carlo)

Brand new Co-Driver voiceovers (for every track)
Minimum System Requirements
:-
Windows XP (SP2) / Vista / 7
CPU Intel 2.4Ghz or similar
1 GB RAM
512 MB Video Card with 512MB: Geforce 8800 GT / Radeon HD 3870 or higher
Recommended system requirements:-
Windows XP (SP2) / Vista / 7
CPU Intel Core 2 Duo / AMD Athlon 64 X2 or higher
2 GB RAM (XP) / 3 GB (Vista) / 4 GB (7)
512 MB Video card with Pixel Shader 3.0: GeForce 9000 / Radeon HD4000 series or higher